Bespoke Engagement Rings Harrogate Jewellers
ENGAGEMENT RINGS – MADE WITH LOVE, CARE & ATTENTION TO DETAIL
Diamonds Done Differently
Engagement Rings, Custom Designed For You
d
d
d
d
Tel: 01423 589181 | Email: info@rubierae.co.uk
Bespoke offers you the chance to create the ring that's totally right for you.
---
The Perfect Fit For Any Budget
Instead of having pre-made rings with price tags on them, our goal is to create one amazing ring that fits your budget – something made just for the love of your life, for the price of something off the shelf.
---
– ENGAGEMENT RINGS –
Is a bespoke engagement ring really as expensive as it sounds? Simple answer – NO. We design everything to suit your budget, feel free to speak to the team to find out how we can help you.
Creating a bespoke ring is cheaper than you might anticipate it to be, it's not as intimidating as it sounds – you don't need to be a designer to create a truly exquisite engagement ring, our team will bring your vision to life.
The phrases 'bespoke' or 'custom made is a little daunting to some. Whether it's a tailor-made suit or dress- having something created just for you conjures thoughts of the expense you might incur compared to buying something ready-made.
---
We Make Memories Happen
So, You Can Do It In Style
Designed To
YOUR STYLE
Created To
YOUR TASTE
Made To
YOUR BUDGET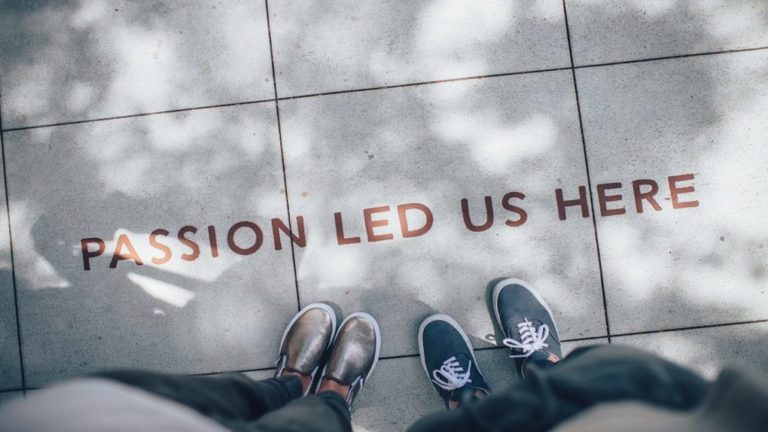 Start Your Journey Together – With An Engagement Ring – Made Just For Them
---
– OUR STORY –
ABOUT US
The Rubie Rae Jewellery has evolved from the combined skills of the Rubie Rae team led by Robert and Melanie. Frustrated by the restraints of working for others, we decided to take the leap of faith and went it alone back in 2005.
We can honestly say we love what we do, just ask our customers. To discuss your requirements
Rubie Rae Bespoke Diamond Engagement Rings Harrogate Jewellers

– OUR SERVICES –
WE OFFER
---
Design
Bespoke hand-drawn designs, all based on your STYLE, TASTE, BUDGET.
Make
Our time-served goldsmiths will lovingly turn your engagement ring design into the dream piece of jewellery that will be treasured forever.
Supply
We provide the best GIA diamonds, so come speak to one of the team, who will help find that perfect gem you seek.
Setting
Our diamond setters give the finishing touch to your piece, by skillfully setting your diamonds no matter how big or small.
– OUR QUALITY SERVICES –
TRADITIONAL CRAFTMANSHIP
Our time-served goldsmith will create your ring to suit you and your style. We can supply any metal you like, certificated diamonds suit any budget.
GOLDSMITHS
Our skilled goldsmiths take pride in every piece they work on. Every engagement ring is lovingly created to suit the client's design.
WE BELIEVE GREAT PRODUCTS STARTS WITH A GREAT DESIGN
Bespoke Diamond Engagement Rings Harrogate Jewellers
WE TURN DREAMS INTO REALITY
Style is an expression of who we are. At Rubie Rae Jewellery, we work within the budget you set us and create the piece, that not only expresses your love but your partner's individuality, taste and style.
Bespoke does not have to break the bank!
BESPOKE is all about going that extra mile to show the one you love how much they mean. Your Bespoke Diamond Engagement Rings Harrogate Jewellers
---
---
To find out more – Call us 01423-589181
Or email us info@rubierae.co.uk
After initially consulting an online jewellers during the first lockdown I realised they didnt provide what i wanted and needed professional help. I found Rubie Rae jewellers on google, checked out their instagram site and read some reviews before sending an enquiry. Robert rang me several times after initially completing a questionnaire to nail the brief. This helped me think about what my future fiance liked and to get the most out of my budget. Robert gave me some great advice to help show off the diamond with the right setting and band which met the brief. Personally, I really struggled to bring it all together to visualise the final design even though individually I knew what was important. This is were Robert and the design team showed great patience, expertise and guidance to deliver a design that complimented the brief. After meeting to look at three beautiful Diamonds everything was decided and it was time to make the ring. What I didn't appreciate at the time until after proposing, was how much it means to my fiance that I put so much thought, love, attention and effort into her bespoke engagement ring. She was blown away with the detail we went into to give her a ring that she absolutely loves and deserves, she can't stop staring at it. Robert also gave me some great advice about keeping the proposal simple which turned out to have the biggest impact. Thank you Robert and Rubie Rae for helping me make my fiance so happy. Love and best wishes Stephen x
Michael Shannon
25/12/2021
Fantastic experience from start to finish! Robert guided me through each step of the process ,steering me and presenting options to meet my needs both in terms of the design and budget. Their rush to have the ring ready for Christmas was greatly appreciated! Ideal option for those wanting a bespoke design and require support and flexibility! Could not recommend more!
So many positive reviews that rather than get my wedding band from the jeweller who made my engagement ring, I looked to Rubie Rae to design my perfect ring. Robert made sure that I was kept up to date throughout the design and making of my ring. COVID meant that all communication was done online or over the phone, but Robert personally delivered my ring to ensure it was everything I wanted. I requested changes after the ring had been made and the team were so accommodating, and brought my vision to life. I wouldn't hesitate to recommend Robert and the team at Rubie Rae - thank you for the ring that I'll wear for a lifetime!
Mel and Rob at Rubie Rae have exceeded our expectations every time we've used them - both for amazing new pieces and for bringing back to life some cherished family jewellery. Can't recommend them highly enough!
Connor Creaghan
07/10/2021
So many reviews from people here who are enamoured with Rubie Rae and for good reason. Robert and Melanie did a fabulous job with my engagement ring. It's simple but elegant and suits my partner very well. In the weeks leading up to the big question I would often sneak downstairs to marvel at the ring like a magpie. What better review than the fact that she said yes! Thank you Rubie Rae for guiding me through the process, I am very happy with the result and would recommend your service to anyone.
Jeremy Oldroyd
13/09/2021
I threw Robert a very difficult challenge to incorporate parts of an iconic bridge into the design of the ring. I then brought the deadline forward 2 months! What Rubie Rae produced was absolutely stunning and Robert pulled out all the stops to deliver to my amended timetable. The whole process was straightforward, engaging, rewarding and a lot of fun.
My mum who sadly is terminally ill wanted to give me something special for my birthday and we decided on a sapphire and diamond ring. I looked at lots of websites but really wanted something that mum and I could design together. We met with Melanie from Rubie Rae and came up with a gorgeous design. Mel brought a selection of stunning sapphires so we could choose one together. The final ring is absolutely beautiful and I confess I splashed out and had some earrings made too! I think you can view my ring on the Rubie Rae Instagram page. At the same time Melanie adapted some of mum's old jewellery (a sapphire and diamond ring and matching pendant) which she wanted to give my daughter, Jess, for her 21st. We had some matching earrings made too. Jess was delighted with them especially as they will remind her of her grandma. I highly recommend Rubie Rae for service, quality and price.
Richard Knowles
28/06/2021
100% would recommend to others, wonderful bespoke pieces
Well as we all are aware its been a crazy 2 years because of covid19 but how can you make your daughters 21st a special event and one that she will never forget? I decided I would invest in some jewellery but what to get? After looking at lots of other companies I came across Rubie Rae. Wow what a difference compared to others I contacted. Rubie Rae had a very consultative approach with some amazing ideas and concepts and all I can say is from start to finish first class service. I would highly recommend Rubie Rae for any special event that you are looking for that bespoke idea and resulting in a amazing unique piece of jewellery. Oh yes and my daughters also delighted with the final result! Once again thank you Rubie Rae
WOW! I contacted Rubie Rae after some disappointing experiences with popular jewellers in Hatton Garden during Lockdown. I was looking for a bespoke wedding ring, something unique and different that reflected me and my personality. It was actually other Google reviews that led me to contact them after seeing an advert at the back of a wedding magazine! From start to finish, Rubie Rae have been amazing, by far the best customer service I have ever had the pleasure of dealing with... no question too silly and gave me regular updates on progress, Robert in particular what brilliant here. I sent some detailed photos of my engagement ring with a ruler for measurement, and the ring was made perfectly to fit. As I live in London I was a bit worried how it would get here but the team used a trusted, secure and insured service and it arrived at a set time that I prearranged with them. As for the ring itself it really is something special, I still have no words to describe how happy I am - I just can't stop looking at it! The way it was packaged was so beautiful and - did I mention the designs are HAND DRAWN before you choose what you would like? Rubie Rae kindly gave me a copy of the final design should I wish to frame it - which I will. From the bottom of my heart, thank you Team - after what has been a rocky road for this pandemic bride, you have brought me so much joy.